AUTO GLASS REPAIR OF IRVINE

Auto Glass Repair of Irvine | Windshield Replacements, Mobile Repairs
Auto Glass Repair Of Irvine is Orange County's one-stop place for all kinds of car glass repair. Whether you've got a broken windshield, rear window, wing mirror, or any other sort of problem having to do with your ride's glass, we're here to set things right. That isn't just a bunch of hot air. Our technicians have been in the industry for years seeing to it that their customers' cars are safe for the road. We have a large inventory of glass and other necessary parts to assure that no one has to wait long for the job they need to be done. If you own a vehicle that needs glass repair, call us today at (949) 518-0619.
For the past 15 years, Irvine has been ranked by the FBI as the safest city for its size in all the United States. It's a comforting statistic, but by no means should be interpreted as immunity to vandalism, especially for automobiles. Car break-ins happen fast, and usually when one least expects it. A couple of years ago we had a guy in here with a smashed windshield. He told us of how he'd eaten a big breakfast before going to work that morning, only to regurgitate it on the lawn when he saw his car had been beaten up in the middle of the night. We couldn't help him with his breakfast, but we did indeed fix the car to like-new condition. And we can do the same for yours or anyone else's.
Services
We're happy to be named Orange County's main source for vehicular glass repair and replacement. Whether it be vandalism, an accident, time, or the elements that do damage to the transportation you rely on, you can count on us for impeccable service that is second to none. A list of just some of the things we work on includes:
Windshields

Rear windows

Wing mirrors

Quarter glass

Power windows and crank windows
And though we hate to sound like an old radio blurb here, we have to say it:  There is no problem too big or too small for us to handle. In other words, call on us for anything from a slow leak in the sealant to massive damage from an unruly meteorite. Remember that we've been fixing issues like these for years. Our experience and reputation speak volumes about the work we can do for you.
The proper alignment of a power window in its groove, the functionality of a rear window's defogger, and even the modern camera systems designed to display in today's rear-view mirrors will never trip up to our mechanics. Quite the reverse, our crew is specially trained to service both new and classic technology. Bring in a VW Beetle from 1978…or, a 2021 Mercedes Unimog U500. Doesn't matter. When it comes to broken glass, we fix 'em all. Dial (949) 518-0619 now.
Why Choose Auto Glass Repair of Irvine
There are a lot of mechanics who repair and replace automobile glass. The industry is rife with quick fixes, seat-of-the-pants patchwork, and uninspired, unhelpful performances. Indeed, getting glass repair for your car can be akin to participating in that old game show, Let's Make A Deal. What's behind curtain number one? A backyard garage with rusty tools leaning against the wall. How about curtain number two? A mechanic who holds onto your car for days on end, waiting for the right part to arrive. Now for curtain number three. Anybody?
We didn't think so. And we know you don't want to wear a silly costume just to play the game. At Auto Glass Repair of Irvine, we don't play games at all. Not when there's work to be done, and people who trust us with their rides. Choose us because we care about being the number one automobile glass repair center for you. Call us today at (949) 518-0619 for our services.
We don't need to tell you how important your car's windshield is. Its purpose is right there in the name itself. It also protects you and your car against weather and flying debris. So when you come to us with a damaged windshield we make certain that repairs or replacement are done right.
Windshields for the earliest cars ever built were made of ordinary window glass. These were by no means safe and thus didn't last long. As America headed into the 20th century, laminate glass replaced them. Laminate glass could hold its basic shape even after heavy fracturing. Today's manufacturers employ a urethane adhesive that bonds the windshield with the vehicle. These windshields tend to stay intact even when the car flips over.
Whichever make and model car's broken glass you bring us, we will fix it. We make mobile auto glass repair the best of its kind in Irvine, California. Don't fret about heavy damage, or dig around on the internet looking for cut-rate deals from dusty old gas stations. Contact us via (949) 518-0619 for professional service.
The stellar work we do for mobile auto rear window repair has nothing whatsoever to do with that old movie starring James Stewart. None of our technicians are going to sit in a wheelchair with a pair of binoculars, staring out at your car in ever-increasing dread. Rather, we're going to repair or replace your damaged rear window to like-new condition (and we won't even need Grace Kelly's delicate hand of inspiration on our shoulder).
All of our work is performed by certified mechanics who are familiar with state laws concerning automobile glass. We do plenty of repair work, but when a mere repair will not suffice, we recognize the boundary and will recommend a full replacement. Auto Glass Repair Of Irvine makes your vehicle safe for you, your passengers, and others on the road. Should your car's rear window get damaged in any way, bring it to us for exemplary repair or replacement.
Power windows, roll-up windows, or any other kind of glass for your vehicle's door can sometimes get damaged in a mishap. It's always fast and always seems to occur when one least expects it. For older vehicles with power windows, a common issue is a pane falling down inside the door. The most likely cause for this is the window becoming dislodged from the regulator. We get fallen windows here all the time. To fix them, we remove the door panel and repair or replace the components inside. Common roll-up window problems include track misalignment and loose or broken crank parts. For any of these issues and lots more, we're here to help. Call (949) 518-0619 today.
Despite occasional observations by industry pundits, quarter glass is a long way from becoming obsolete. Also known as valance windows or vent glass, quarter glass is that smaller window piece located at the back of the door panel, or at the front near the wing mirror. They were quite popular in the 1950s. Indeed, some of us here are old enough to remember those stylish triangles that tilted outward for extra airflow. Maybe your dad's old Galaxie 500 had them.
Today the stationary quarter glass segment is more common, mostly due to air conditioning coming standard on modern vehicles. We simply don't need that extra bit of breeze anymore. Still, quarter glass remains a huge benefit for driver visibility. They also come with the same problems as the rest of the windows on your car.
Quarter glass can break and need repair or replacement

The sealant around the edges can become dry-rotted and leak

The mechanism that opens and closes them can fail
Bring issues like these to us for the quick, quality repair you can trust. After all, we're here to rectify all troubles you may have with auto glass. Quarter glass continues to play an important role in the safety of your vehicle. Should it become damaged, don't procrastinate. Let Auto Glass Repair Of Irvine fix it today. Dial (949) 518-0619 now.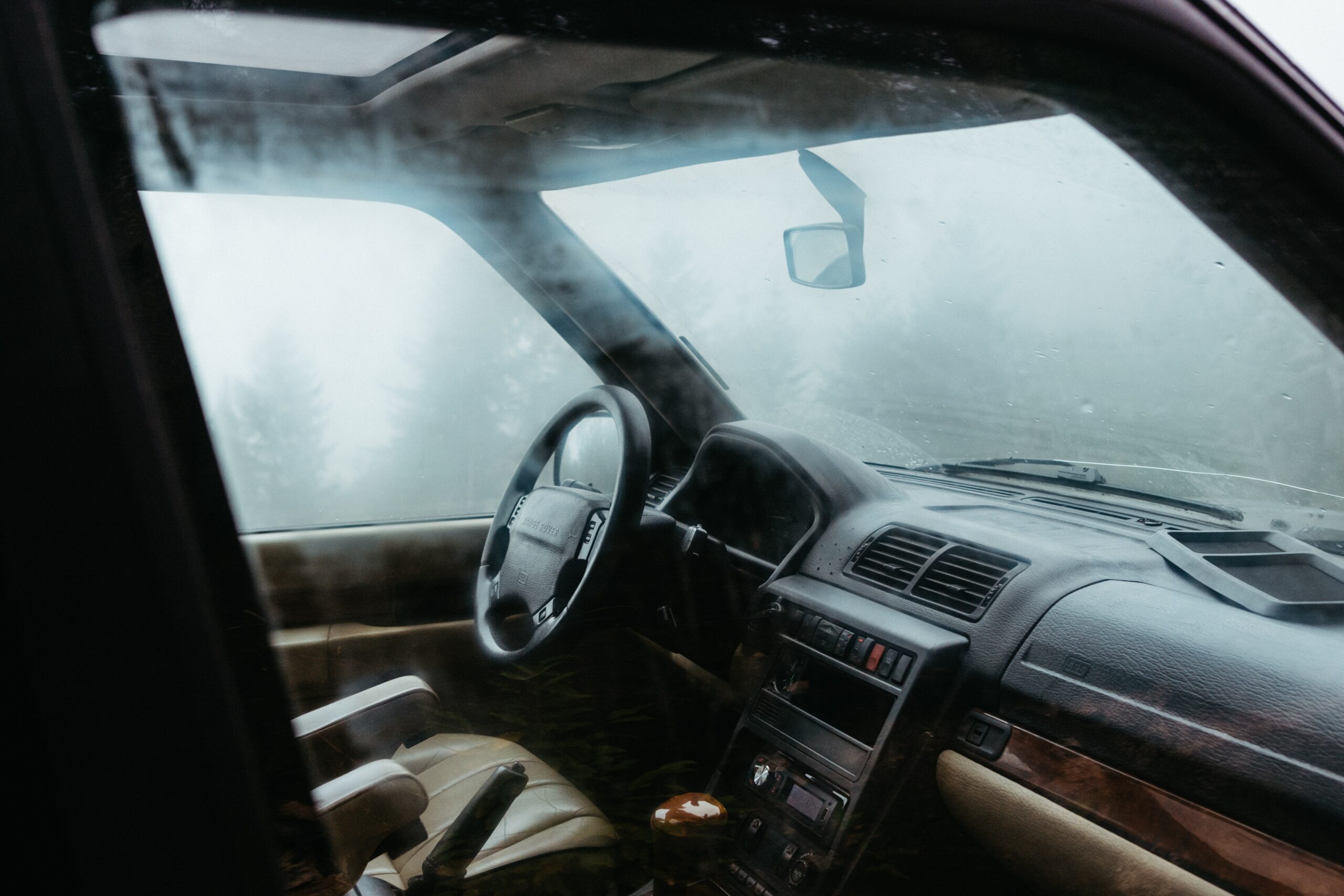 By California law, all motorized vehicles (except motorcycles) must have two functioning rear-view mirrors in order to be street legal. Today most of us enjoy three—some of which even have camera systems integrated into them.
With us, age is just a number. Whether your car was built during the Eisenhower administration, the Clinton era, or just last year, any problems you're having with your side mirrors can be fixed right here. Sometimes mirrors get torn right off the frame in a traffic accident. Sometimes road debris kicks up and breaks the glass. And believe it or not, sometimes a small animal will decide to nest behind the adjustable panel—the one that warns you about objects being closer than they appear. Sometimes this, sometimes that. No matter what the issue is, give us a call at (949) 518-0619 to get things fixed to pin-point accuracy.
Sunroof and Moonroof Repair
Those glass panels on the roof of your car can sometimes be as troublesome as they are cool to look through. They can develop leaks or cracks. They can become dislodged from their groove. Their motors can fail. With specialized performance that goes well beyond that extra mile, we're here to take care of these troubles. No matter what kind of sunroof or moonroof your vehicle has, when it becomes damaged, we'll bring it right back to showroom condition. Don't let annoying leaks drip through the interior and possibly rust out the floor. Don't let broken latches rattle in the wind, or dislocated motors grind and grind without moving the glass. Call us to put an end to the problem.
Auto Glass Repair Of Irvine is the mobile auto glass repair business you're looking for when nothing less than the highest quality of work will do. For more information, call us today at (949) 518-0619.
About Auto Glass Repair of Irvine
We're mobile auto glass repair doctors of the highest order, going toe-to-toe with heavy hitters like Safelite AutoGlass. We hire technicians with experience, dedication, work ethic, and appreciation for a job well done. A great business knows that making money is great, but that cannot be its only goal. Clients need to walk—or in this case drive—away happy, with the remembrance of a name to recommend to others. When a cool breeze sweeps through a stuffy room, the occupant traces its source. Professional service is sought out in a similar vein. One looks back upon where it came from and revisits. That's the sort of reputation we strive for here at Auto Glass Repair Of Irvine. There is nothing quite so highly valued as quality work.
When you bring us your car, truck, mini-van, SUV, or anything else you might be driving, you're putting that vehicle's glass panels into safe hands. Nor is it only the glass. The mechanics and electronics of things like wing mirrors and power windows are well known here, too; in fact, we're experts with the windshield repair and replacement of these parts. For outstanding service in mobile auto glass repair, contact us via (949) 518-0619 today.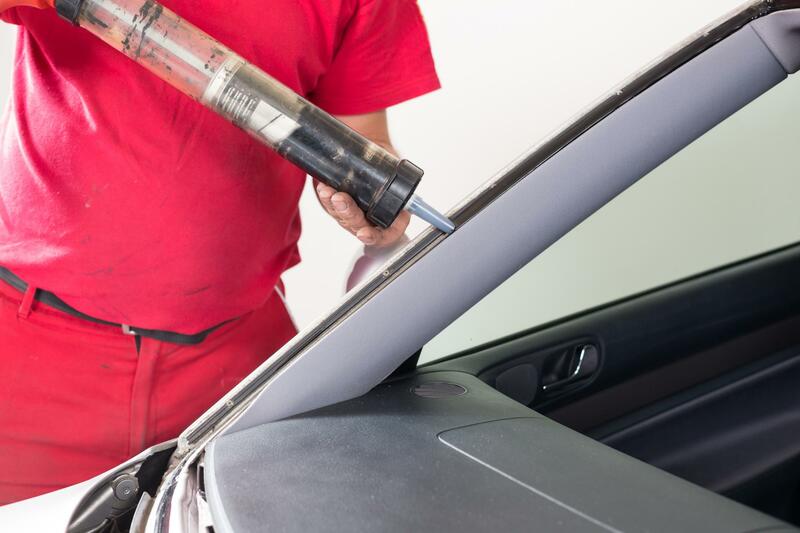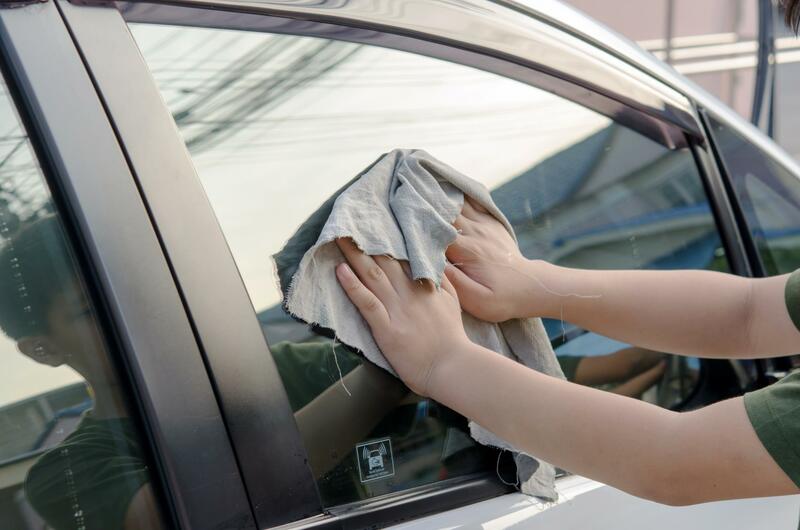 Contact the Expert Auto Glass Repair in Irvine
For the city of Irvine and the surrounding area's best service in mobile auto glass repair, contact us at (949) 518-0619. A member of our friendly, courteous staff is always ready to pick up the phone. The details of your issue will be dutifully recorded, and from there, we can schedule an appointment. Or if you happen to be nearby, drive in to see if we can service your vehicle right away. We'll get you back on the road swiftly and safely.
We service all of Orange County. From Newport Beach to Sleeping Beauty Castle to the Huntington Pier, we've got you covered. And even if you live out beyond these iconic areas, give us a call anyway. We include house calls as part of our courtesy, and may just be able to make the reach. A member of our team will repair your car to meet safety standards, then get it over to the garage where we can finish the job. You can also make an appointment with us online. Simply fill out the digital form and a member of our team will be in touch with you ASAP.